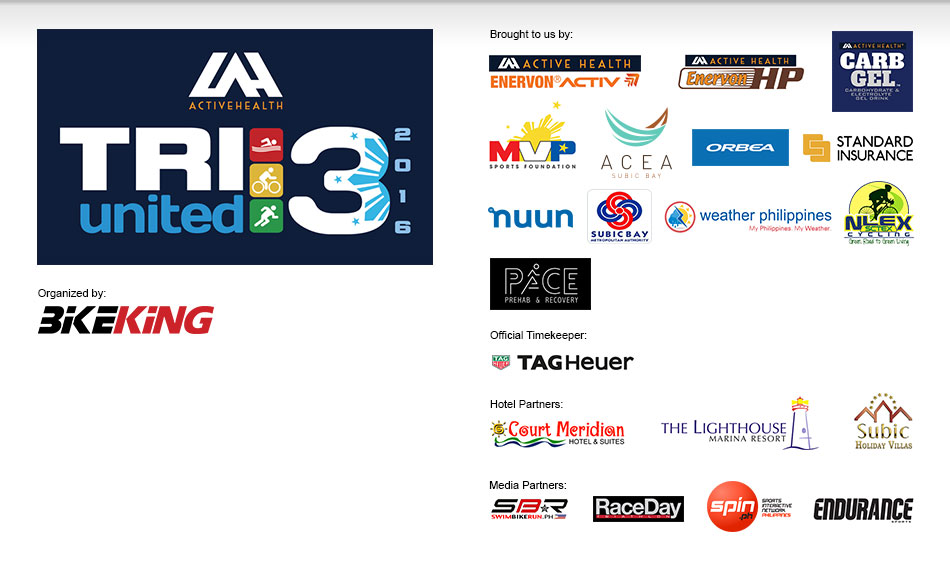 RACE DESCRIPTION
TRI UNITED 3
What was once just a standard distance race, we've decided to take Tri United 3 up several notches higher. Join us as we offer you the 1.9km swim, 90km bike and 21km run race that every serious triathlete should not miss.
Acea Resort (formerly Dungaree Beach) will once again be the swim location for the 1.9km swim for this race. From the transition area, athletes will go outside SBMA and traverse SCTEX going to Dinalupihan, Pampanga and back to Acea Resort. The 21Km run will test their enduring spirit as they give their all on roads inside Subic Bay Freeport Authority.
Not quite ready for this distance? This race also has a challenging TriKing distance of 1km swim – 60km bike and 10km run. You get to enjoy the scenic roads of SCTEX on your bikes.
Top age groupers and teams who've showed amazing performances for the TriUnited 2016 series will also be feted after the event.