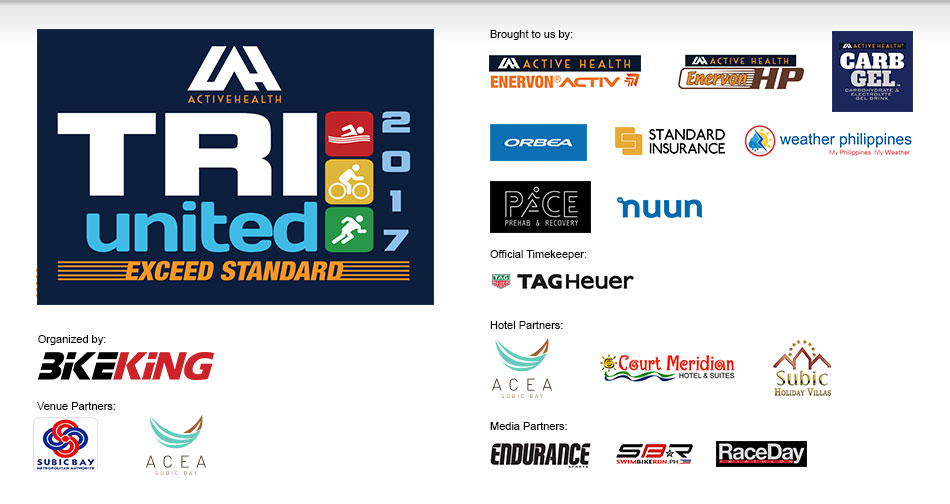 RACE DESCRIPTION
TRI UNITED STANDARD
TriUnited, the first of Active Health's progressive race series will be held at the triathlon capital of the Philippines, Subic Bay. It is the most sought after opening race for the season filling up slots in just hours. A course perfect for beginners who wants to give tri a chance, age –groupers raring to chalk up another PR and veterans who want to make a comeback. Whatever your reason is, TriUnited standard distance has something for every athlete wanting to become a better version of themselves.
The calm crystal blue waters of Acea Subic Bay is the starting point of the 1.5km swim. Followed by a smooth 40 kilometer bike route along Argonaut Highway and Airport Road. The combination of hills and flats pose a challenge and reward to athletes. Transition two takes you back to Acea for the run leg, which is a 4-loop course towards All Hands Beach with a sweeping view of Subic Bay.
Festive atmosphere awaits triathletes and spectators, making this event competitive yet fun. Every last Sunday of February TriUnited triathletes put their training to the test, to eventually break their boundaries and ultimately exceed themselves.