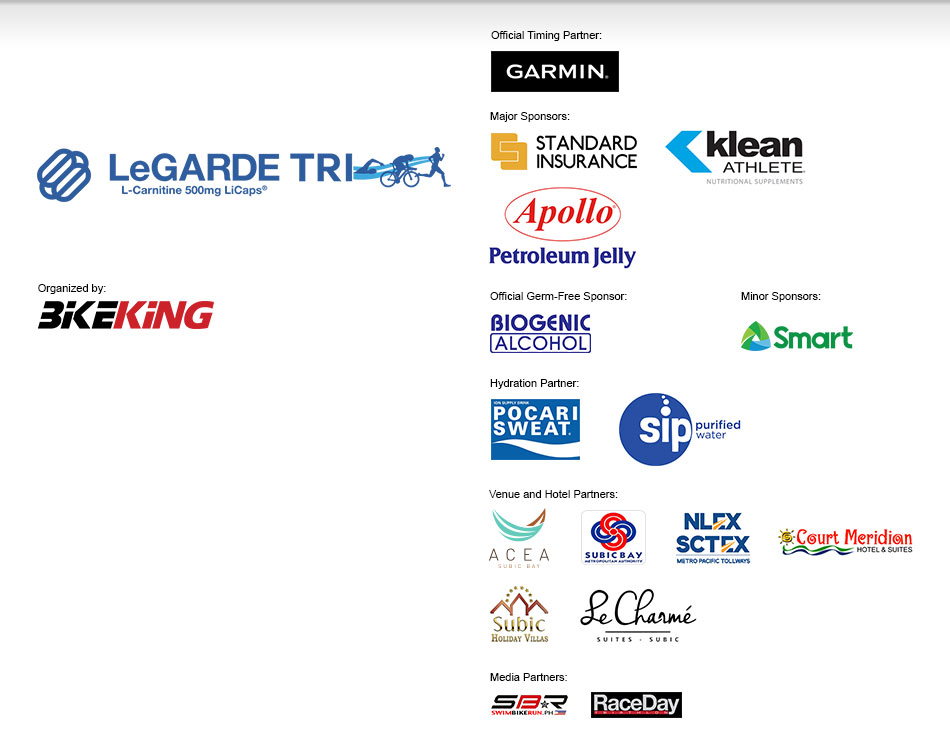 RACE DESCRIPTION
BIKE KING TRI 2
Toughest not necessarily means the longest course - that's what Bike King TRI 2 is all about. Participants are taken back to triathlon playground—Subic, This time with challenging conditions, a far cry from its predecessor Bike King TRI 1. Its unique distance, 2km swim -60km bike-15km, is the perfect training ground if you want to go beyond the standard distance.
Hailed as one of the toughest triathlon courses in the country, where the 2km swim will be held at the calm pristine waters of ACEA Subic Bay. Athletes then head out to the rolling 60km bike route along SCTEx passing the scenic country side, a rare chance that you get to ride the smooth roads of the expressway unimpeded by cars. Followed by, the true test of endurance that separates the quitters from the winners is the famous uphill run route on the roads of Cubi Point. The crowning glory is when you conquered one of the country's most challenging long-distance races.
Test your mettle with an unconventional long-distance race at the Bike King TRI 2.