PARTNER HOTEL

ACCOMMODATION February 25, 2018

ROOM RATES:
NUMBER OF ROOMS
ROOM TYPE
SIZE
PUBLISHED
ROOM RATE
32
SUPERIOR ROOM
28 SQM
P 8,500.00 NETT
16
SUPERIOR ROOM
Seaview
28 SQM
P 9,500.00 NETT
16
DELUXE ROOM
Seaview
28 SQM
P 10,500.00 NETT
EXTRA PERSON
P 1,500.00 NETT
ROOM INCLUSIONS:
Overnight Stay w/ Breakfast for Two (2)
Fully air-conditioned, non-smoking rooms
Two (2) bottled Mineral water
Hot & Cold Shower
42" Cable TV
Mini Refrigerator
Coffee/Tea Making Facility
Complimentary Wi-Fi access
Complimentary Welcome Drink
Complimentary use of swimming pool and beach for in house guest
Complimentary use of ACEA Subic Bay Facilities
Spacious Parking Area
I. Check-In/Out Time

1.1 Our check-in time is 2:00 p.m. while check-out time is 12:00 noon. Early check-in and late check-out is subject to space availability.
1.2 Request for early check-in/ late check-out shall be subject to room availability with the following applicable charges:
Six (6) hours extension (from 1200h to 1800h) would be charged a half day rate.
Extending beyond six (6) hours (beyond 1800h) would be charged a whole day.
II. MEAL REQUIREMENTS/ ACTIVITIES:

AS ADVISED

Bringing-in of food and drinks is strictly prohibited. Otherwise, a corkage fee will be imposed.

Additional orders on MEAL & BEVERAGES not stated on the contract is on the PERSONAL ACCOUNT of each individual guest unless otherwise advised by the organizer that it will be charged to the Company's account.

STRICTLY NO OUTSIDE FOOD ALLOWED (COOKED FOOD)


TERMS, CONDITIONS & MODE OF PAYMENT:

NO SHOW AND CANCELLATION TERMS:
Any cancellation after signing of the contract will be subject to a charge equivalent to Fifty Percent (50%) of the TOTAL PACKAGE RATE. A NO SHOW will be levied a NO SHOW CHARGE equivalent to the FULL PACKAGE RATE. In case of unavoidable circumstances brought about by FORCE MAJEURE-NO CANCELLATION CHARGE will be levied against the company provided the new function schedule is determined and guaranteed.

FORCE MAJEURE CLAUSE:
By signing of this Agreement, the Hotel shall not be held liable or responsible for failure to execute arrangements specified herein directly or indirectly occasioned by or through or in consequence of war, change or statutes of Philippine Government, strikes, riots, and Acts of God or conditions beyond the control of the Hotel.

WAIVER:
All food and beverage items shall be exclusively purchased from the ACEA SUBIC BAY outlets. Patron is not permitted to bring in food and beverage items in the outlets unless there is an agreement to the contrary. The hotel shall not be liable for any illness resulting from consumption of food and beverage brought in or brought out the restaurant by the client and/or guests of the client.

LOST OR DAMAGED:
Lost or damaged equipment and company property caused by the acts of client, its guests, personnel, relatives or friends will be charged to the client. Charges shall be based on the current market value of the equipment property.

OTHERS:
ACEA SUBIC BAY has no control over the activities of the guest/s and is not liable for any loss or damage of guest's valuables. Any damage by guest/s directly or indirectly to the Resort premises and or facilities shall be to for the account of the guest/s. Food, beverages, firearms, and deadly weapons, pyrotechnics and prohibited drugs are strictly prohibited in the hotel.

TO RESERVE:
Email must be sent to registration@bikekingphilippines.com On the email subject, indicate: ACEA ROOM RESERVATION. In the email body, indicate the following information:

Name of registered triathlete for Bike King TRI 1
Number of rooms needed/type of room
PAYMENTS TERMS:
As a matter of
Company Policy
, the hotel and resorts will be ask a
50% deposit by January 31, 2018
.
Payments may be deposited thru our bank account below in cash or in cheque.
Bank : China Bank
Account No : 364-0018718
Account Name : Sands of Triboa, Resorts and Spa Inc.
Bank Address : Subic Branch
Swift Code : CHBKPHMM
Additional orders shall be on the personal account of each individual guest.


BOOKING PROCESS FOR BIKE KING TRI 1
Room Type
Published Rate with
SBMA ETAF on
February 23-26, 2018
Applicable Contracted Rates with SBMA ETAF on
February 23-26, 2018
Superior Room
Php3, 367.net/Night
Php3,070 net/Night
Deluxe Room
Php3,972 net/Night
Php3,620 net/Night
Super Deluxe Room
Php4,335 net/Night
Php3,950 net/Night
Super Deluxe with Veranda
Php4,456 net/Night
Php4,060 net/Night
Executive Suite
Php5,726.50 net/Night
Php5,215 net/Night
Presidential Suite (2-BR & 2TB)
Php12,200.net/Night
Php11,100.net/Night
Room Inclusions:
Overnight accommodation for single or double occupancy, except for the Executive Suite and Presidential Suite which is good for 4 persons.
Rate is inclusive of two (2) complimentary breakfast except for the Presidential Suite which is inclusive of four (4) complimentary breakfast to be served at Aresi Restaurant
Complimentary supply of newspaper, bottled water, coffee and tea in all rooms
Free WI-FI access in all rooms
Free use of in-room safety deposit box
Free use of swimming pool
Free use of children's playground
Free 24-hour secured parking space with surveillance cameras
10% to15% Discount on all water sports activities at Networx Jetsports and Subic Bay Parasail
5% Discount on Food at Aresi Bar & Restaurant
5% Discount on Food at Ramen Sora and Yakitori Bincho-Tan
5% to 10% Discount on Food at Gerry's Grill-Subic
10% to 15% Discount on other affiliated theme parks within Subic Bay Freeport Zone
Other Extras or Additional Charges:
Additional charge of Php960.net per night shall be charged for the Extra Person with Bed and Breakfast
Additional charge of Php850.net per night for the Extra Person with Cushion and Breakfast
Additional charge of Php740.net per night for the Extra Person with Breakfast
Additional charge of Php850.00net per night for the Driver's Quarter per person with Breakfast
Additional charge of Php550.00net per night for the Driver's Quarter per person (No Breakfast)
Additional charge of Php300.00net per night for the Extra Breakfast (Adults or Kids)
Terms and Conditions:
Official check-in time is 2:00 PM
Official check-out time is 12:00 noon
All rooms are non-smoking.
Rates quoted are inclusive of 10% service charge and exempted from all government taxes.
Participants for the BIKE KING TRI 1 may avail of the applicable contracted rate on the following dates from February 23 to 26, 2018 upon presenting their race registration or if their names are listed on the start list for the said event at bikekingphilippines.com website or if endorsed by your organizing committee.
The said applicable contracted rate will only take effect upon Hotel's receipt of the signed proposal / contract.
All bookings or reservations for the BIKE KING TRI 1 shall be communicated in writing through sales@courtmeridian.com / info@courtmeridian.com and courtmeridianhotel@gmail.com
Guaranteed or paid reservations can be confirmed in writing
Php1, 000.00 cash deposit for the key and mini bar shall be collected upon check-in and will be refunded upon check-out.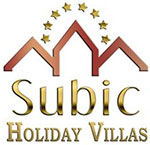 Special Room Package for "Room Accommodation"
BIKE KING TRI 1 * February 25, 2018
| | | |
| --- | --- | --- |
| ROOM CATEGORY | ROOM RATES | BIKE KING RATE |
| Studio Deluxe | Php 3,500.00 room/night | Php 2,800.00 room/night |
| One Bedroom Suite | Php 5,000.00 room/night | Php 3,900.00 room/night |
| Two Bedroom Suite | Php 6,000.00 room/night | Php 4,900.00 room/night |
INCLUSIONS:

Single or double occupancy for Studio Deluxe and One-Bedroom Suite
Quadruple occupancy for Two-Bedroom Suite
Complimentary Set Breakfast for Two(2) persons in Studio Deluxe/ One-Bedroom Suite
Complimentary Set Breakfast for Four(4) persons in Two-Bedroom Suite
Free use of Swimming Pool
OTHER CHARGES:
Extra Person (meals not included) - Php 650.00 person/night
Breakfast Php - 250.00 per head
Lunch / Dinner Php - 350.00 per head
Driver's Quarter Php - 650.00 person/night
TERMS AND CONDITIONS:
Early Check in and/or Late Check-out is subject to 50% charge based on the room rate indicated in the Booking Confirmation
The prices herein agreed upon are applicable only as of the date of the reservation. No terms/conditions herein shall be altered/modified within seven days prior to the arrival date.
HOTEL CANCELLATION:

Due to personal reason :

Cancellation of Confirmed Bookings is non-refundable and is subject to 100% full
payment
No-show is subject to full payment of the total billing.
50% cancellation charge of total booking will only apply if cancellation is made two weeks
before the arrival date.
Holiday Bookings such as Christmas, New Year, Holy Week and Long Weekends is subject to
100% cancellation fee.
Due to force Majeure:
NO-show and cancellation of bookings due to force majeure, such as typhoon, calamity, 50%
down payment from the total bill is forfeited.
Shortening of stay: no refund.
No Rebooking
HOTEL TERMS & CONDITIONS:

Check-in time is 2:00 PM. 3:00 PM on Super Peak Season. Check out time is 12:00 NN.
Early arrivals and late departures must be requested 24 hours before and shall be subject to availability with corresponding charge of 50% from the daily rate.
All reservations must be supported by a booking order and subject to confirmation by the hotel.
Down payment is required.
Should the Client fail to comply with the required advance payment, the hotel reserves the right to ask payment from the guest upon check-in as a guarantee.
Reservation for Holy week and New Year's Eve should be 100% fully paid for confirmation of room bookings
Bringing of firearms and other deadly weapons and prohibited drugs in the Hotel is strictly prohibited. All firearms must be turned over to the Hotel Security
Strictly no pets allowed inside the hotel premises.
Gambling or any game of chance involving money is prohibited inside the Hotel.
The Hotel provides spacious parking area. All vehicles parked in restricted area may be towed at anytime the owner's expense. The Hotel will not be held liable for any damages, all loss of personal belongings inside the vehicle, unless declared & deposited with the front desk, in accordance with the provision of the civil code.
ROOM PROMO DOES NOT APPLY DURING HOLIDAYS.
Contact Person: Lot Gaano
Manila Office : (02)436-1317 / (02)434-0148
Email Address:
lotgaano@subicholidayvillas
.
Website:
www.subicholidayvillas.com